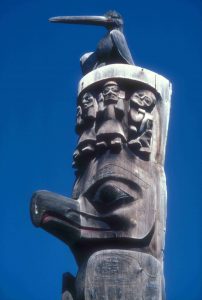 The BVLD Airshed Management Society and the Gitanyow Hereditary Chiefs , via Gitanyow Fisheries have collaborated to add the village air quality readings to a world map.
We've installed and registered the unit and readings are available and archived on the purple air network. Click the "readings" link below..
GITANYOW PM2.5 – the density of a tiny particle that gets in our lungs and causes inflammation
GITANYOW PM10 – the density of a slighly larger particle that still causes trouble with our airways
Gitanyow Temperature
For more on our air quality sensors, health effects or anything air check out:
cleanairplan.ca/blog
cleanairplan.ca/airsensors
or contact us: coordinator@cleanairplan.ca
For one way to clean up the air check out the wood stove exchange program. If you recycle an old wood burning appliane and replace it with a current EPA standard – you qualify for $1500 or $2000 cash back.